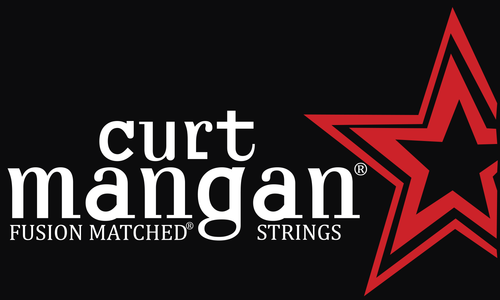 03 Nov

The George Brothers Announce an Official Endorsement by Curt Mangan® Strings

FOR IMMEDIATE RELEASE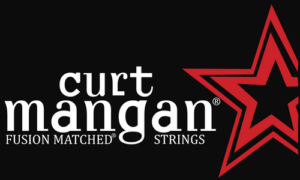 Harrison, AR – In a partnership that strings together talent and quality, the George Brothers are proud to announce their latest endorsement deal with the critically acclaimed Curt Mangan® Strings. The endorsement solidifies the brothers' commitment to excellence in sound, resonating with Curt Mangan's dedication to creating the finest guitar strings in the industry.
Randall George, lead guitar and 2018 Arkansas CMA Guitar Player of the Year, along with his brother Dawayne George, the 2020 Arkansas CMA Bass Player of the Year, are honored to join the lineup of artists representing Curt Mangan's superior string line. Their expertise and influence in the music industry underscore Curt Mangan's mission to support artists who inspire and innovate through their craft.
Randall, whose hybrid or "chicken pickin'" style has captivated audiences worldwide, also shares his passion and knowledge through his YouTube show and podcast, "TeleTime," which is quickly gaining popularity in the guitar-playing community across the globe. Aside from his US followers, the show reachers followers in Canada, Thailand, Brazil, Australia, United Kingdom, Italy, and Germany to name a few. Randall's expertise is further recognized as he has recently taken on the role of Entertainment Director for the Blind Swine in Grand Lake, OK. Fans will be thrilled to catch Randall in action every weekend in 2024, performing as the charismatic "Outlaw Willie" — a character that brings an interactive music and comedy party presence to the stage.
The George Brothers' journey with Curt Mangan® Strings will not only highlight the exceptional quality of the strings themselves but will also serve as a testament to the brothers' precision and dedication to their sound. Whether on the bass grooves that Dawayne masterfully crafts or the iconic riffs that Randall brings to life, Curt Mangan Strings will be at the heart of their tone.
"It's a huge honor to be aligned with Curt Mangan® Strings," said Randall George. "These strings are top quality, made in the USA, and Curt is just a cool guy in general who understands the importance of reliability and quality for musicians. We're really excited about this partnership, and we'd love for everyone to go try out these strings, too."
For more information about the George Brothers and their upcoming ventures and performances, visit www.georgebrothers.net. Media inquiries and further information can be directed to Leslie Wright at leslie@georgebrothers.net.
Curt Mangan® Strings and the George Brothers invite you to experience the perfect harmony of skill and string, where every note counts and every performance is memorable.
About Curt Mangan® Strings: Curt Mangan® strings are "made by musicians for musicians." Located in Cortez, Colorado USA, the company builds over 700 boutique, premium quality single strings and upwards of 300 packaged sets for (acoustic, electric, and classical) guitar, (acoustic and electric) bass guitar, mandolin, banjo, bajo, sexto and quinto, plus other instruments. They're also the world's leader in providing customers custom gauged guitar and bass string sets with personalized labels.
Curt Mangan® FusionMatched® strings were developed from the ground up and from a player's perspective. Every batch of Curt Mangan® strings is play-tested to make sure they have that tension balanced feel with a clear, solid tone.
For more on Curt Mangan® Strings visit www.CurtMangan.com or call (970) 564-5935.